Increased Nuchal Translucency
If you had a nuchal translucency (NT) ultrasound in the first trimester of pregnancy, it is important to understand what it means if the measurement is "increased" or "abnormal".
What is an increased NT?
In Ontario, the current cut-off for the NT measurement to be considered "increased" is 3.5mm. If the measurement is increased, your health care provider will discuss options for further testing and follow-up.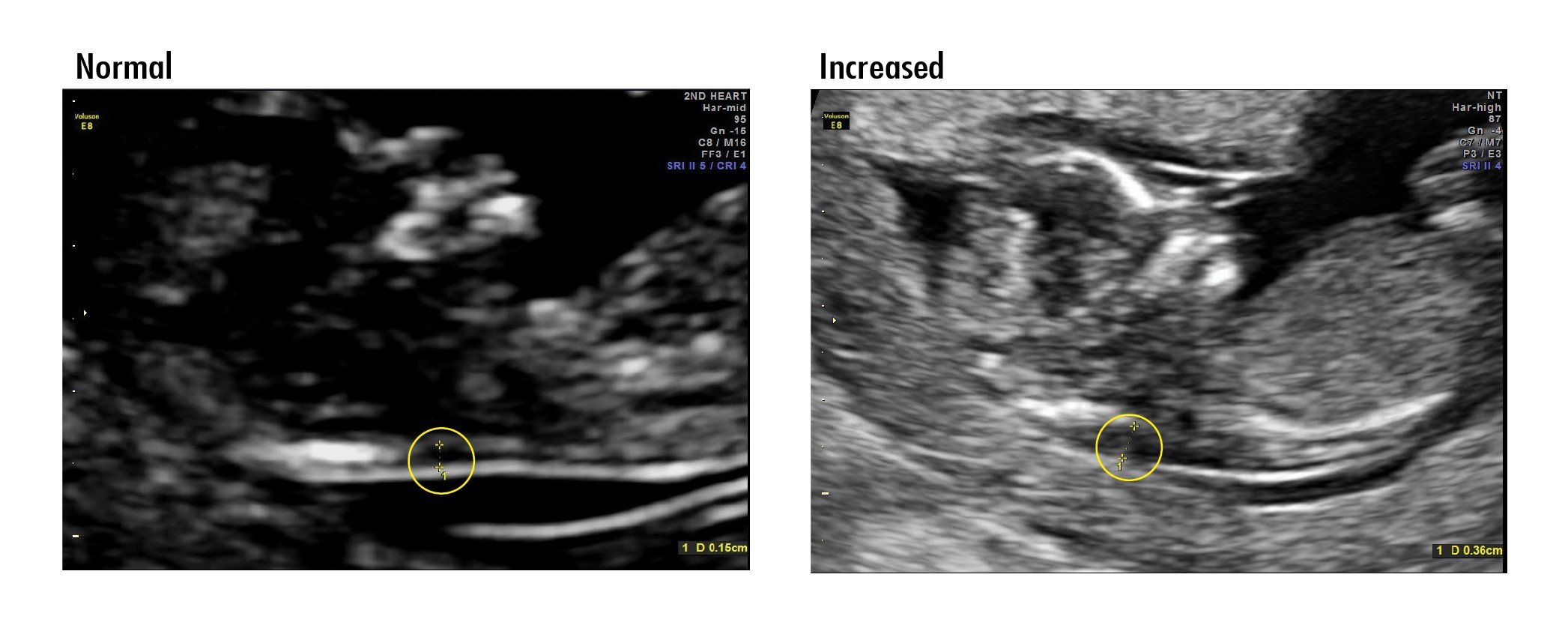 Illustration adapted from Genetic Counseling Aids, 7th Edition, Copyright 2020, permission for use granted by Greenwood Genetic Center
What an increased NT might mean
Measuring the NT in the first trimester of pregnancy is one way to screen pregnancies for some common chromosome and structural differences, including:
It is important to know that an increased NT measurement can also be seen in healthy pregnancies. If invasive diagnostic testing rules out chromosome differences, the vast majority of babies with an increased NT measurement will have a healthy outcome.
Next steps
If you have an increased NT measurement, you should be offered a referral to a genetics or Maternal Fetal Medicine (MFM) clinic to discuss options for further testing. Any further testing is optional but may include:
Find genetics services in your area.