October 12, 2023
The nuchal translucency ultrasound - what it means for pregnant individuals
The power of this specialized ultrasound is explained by surgeon/sonologist Dr Mathew Lenoardi in an article for Empowering Women's Health. Please note that the timeframe for the nuchal translucency ultrasound is 11 weeks 2 days to 13 weeks 3 days, not 11 weeks 5 days to 13 weeks 6 days as indicated in the article.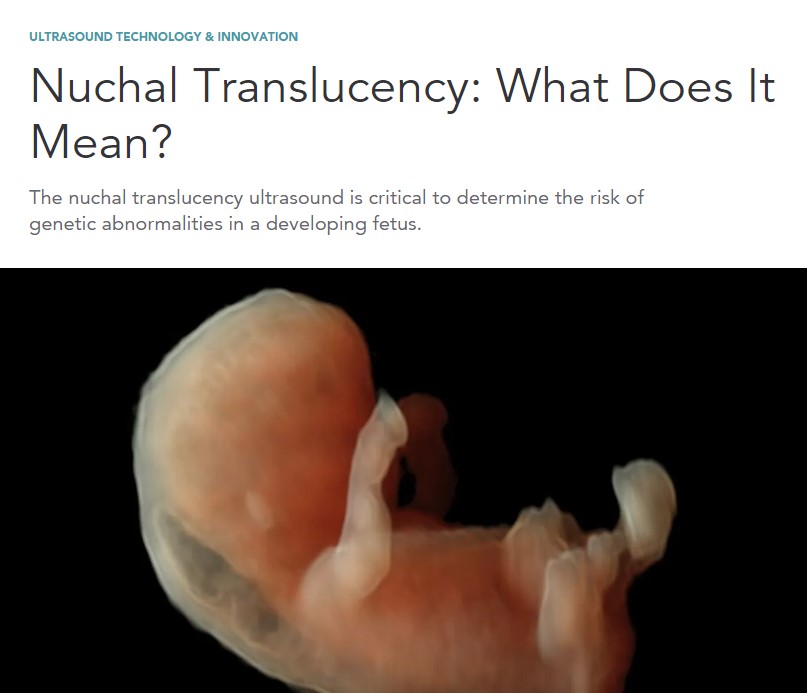 Sept 18, 2023
Get proof of registration for employment
Many employers now request that sonographers are registered in the NTQA program. The statement "As of today's date, dd-mmm-yyyy, Sonographer code XXXXX is currently registered as an active Nuchal Translucency Sonographer by the Ontario Multiple Marker Screening (MMS) Laboratories." has been added to the individual NT curve of active sonographers. Log into BIS, review your personalized NT performance distribution curve and take a screenshot to provide proof of registration to employers.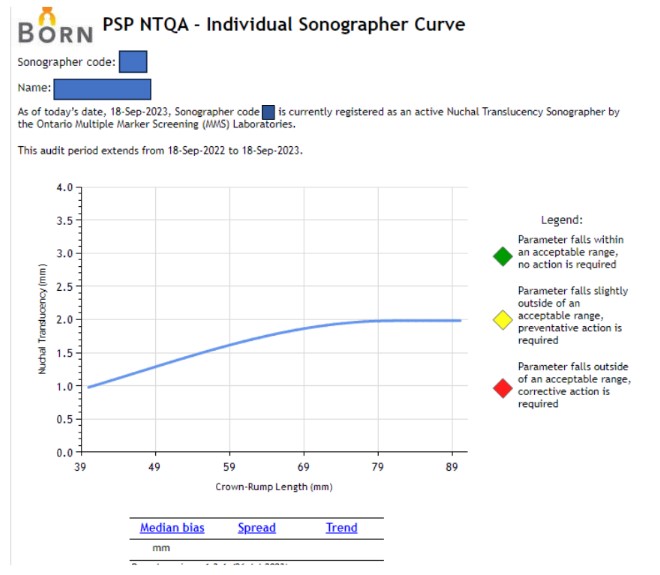 The above image is a screenshot of a sonographer's proof of registration statement
BORN has extended its password expiry duration to one year
This change means that you will be prompted to reset your password on an annual basis, instead of every 90 days. This password expiration duration change will take effect for each user after their next password change.