Clinical Data Integration

BORN is continually looking for ways to make data entry easier for contributors; automating the transfer of patient information to the BORN Information System (BIS) is one of the ways we're accomplishing this. The BIS accepts demographic information from Admission, Discharge, Transfer (ADT) records as well as clinical information from hospital information systems. This type of automation eliminates the need for manual entry of hundreds of data fields and improves data completeness, timeliness and quality.
We are currently receiving ADT messages from half of the birthing hospitals in Ontario and are continually engaging and onboarding more. Seven hospital sites are now providing clinical data feeds and another fourteen sites are working towards this goal.
One of BORN's strategies for increasing the number of hospitals who are able to automate clinical data feeds is by integrating with Electronic Health Record (EHR) vendors. Currently BORN is receiving feeds from hospitals using the following EHR vendors: GE Healthcare; Meditech; Cerner; Epic, and Philips. These EHRs represent a significant portion of the hospital EHR market share in Ontario. As the program grows, we'll be able to learn from and expand on the work with these vendors.
Each hospital has unique workflows and EHR screens. Behind every successfully on-boarded site is a team of clinical and technical experts (from the hospital and BORN) who have worked hard to develop an integrated system that supports great clinical care and high-quality data.
As of March 31, 2021: 48 hospital sites are sending ADT feeds to the BIS and 12 hospital sites are sending clinical data feeds to the BIS.
---
Grand River Hospital's Story...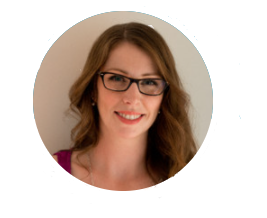 Margaret (Maggie) Hilton, a Health Informatician/Analyst at Grand River Hospital, has been instrumental in transitioning the Childbirth Program from paper-based data collection to electronic submission. Clinicians used to collect data on paper forms which were then handed off to clerical staff who would manually enter the data into the BORN Information System. This process required duplicate and sometime triplicate documentation – a very inefficient and frustrating exercise for staff.
Read more of Grand River Hospital's Story...
When the team at Grand River decided to implement a new Electronic Health Information System, they realized it was an opportune time to move to automated clinical data feeds to BORN.
Maggie says the transition was "a team effort" involving Health Informatics experts, a Clinical Nurse Specialist, an internal Interface team, the EHR Vendor and the BORN team. She is quick to acknowledge the hard work and determination that was required to be successful: "We had lots of challenges. Some of BORN's matching algorithms initially made receiving our files and matching them challenging - BORN responded by modifying some of their algorithms. Arranging the data collection points logically within the electronic documentation system has caused frequent rethinking of how we can best capture data in our usual workflows".
When asked about advice for other programs considering clinical data integration, Maggie says: "Have a good idea of how you plan to capture data. This was the largest and longest part of our project. Lastly, test, test and test some more. Our testing was lengthy and involved multiple resources to ensure our common patient scenarios as well as uncommon scenarios were captured to ensure we understood how the system would collect and send the data".
The team at Grand River frequently checks and rechecks workflows and processes and is committed to continuous improvement. When asked about factors that helped them succeed, Maggie cites "sheer dedication to getting it right" and a commitment to maintaining the high-quality data they're accustomed to collecting.
The Childbirth Program uses data for evaluating clinical outcomes, monitoring key performance indicators and supporting financial plans; it's an excellent example of administrators and clinicians who believe in the power of high-quality data to drive evidence-based decision making.
---